Dr. Bhullar
Veterinarian
Dr. Bhullar graduated from Punjab's Agricultural University, College of Veterinary Medicine in 1975. After practicing veterinary medicine in India, Dr. Bhullar moved to the United States to obtain his ECFVG Certification and attended Iowa State University to complete his Doctor of Veterinary Medicine degree in 1997. He moved to the bay area to work for various veterinary clinics in the region and catered to clinics all throughout California where he spent time being a relief doctor. He served LA county, Bakersfield, continued work in the bay area, until finally opening Akaal Pet Hospital in 2006. In those 23 years of care, he has developed special interests in clinical surgery, internal medicine, diagnostics, emergency medicine and critical care patients. Dr. Bhullar loves his profession and continues to provide the best possible care to his patients.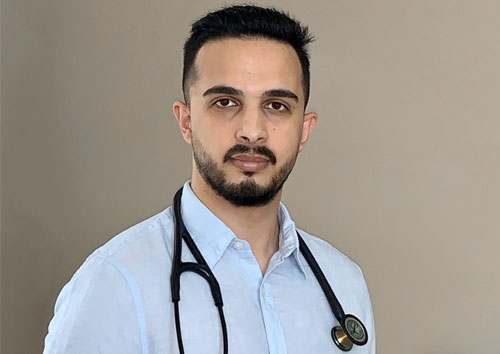 Dr. Batth
Veterinarian
Dr. Batth earned his Bachelor of Veterinary Sciences and Animal Husbandry (B.V.Sc & A.H.) degree from KCVAS, Punjab, India. After graduating from Veterinary School, he moved to the United States and completed a one year evaluated clinical experience from Oklahoma State University, College of Veterinary Medicine to earn his Doctor of Veterinary Medicine degree in 2018. Prior to joining Akaal pet Hospital, Dr. Batth worked as a veterinarian in several veterinary hospitals in Bay Area, CA. He has a special interest in soft tissue surgery, ophthalmology and dermatology. Dr. Batth loves to practice evidence based medicine and believes client education is vitally important in providing patients with the best care. Outside work, he enjoys spending time with family, reading, cooking and traveling.
Jackie
Veterinary Assistant
Jackie came from Nevada to attend school at Carrington College to get a degree in veterinary technology. She has had multiple different animals including snakes, tarantulas, lizards and fish. Currently, she has several cats and a greyhound she rescued from Spain. After graduating, she is hoping to get a job in an aquarium, so that she can work with sharks.
Jodh
Administrative Assistant
Jodh joined the team as a receptionist in December of 2017 after moving home from Cal Poly SLO. He has always had love for dogs, especially brachycephalic breeds, and has grown a liking for cats by interacting with Dr. Boots. After caring for his own Boston Terrier that had carcinoma, he has placed special interest in cancer patients that come through the practice. Currently, he is on the administrative team, while attending the University of California, Davis and hopes to implement practices to improve veterinary care.
Leilani
Veterinary Assistant
Prior to joining the Akaal Pet Hospital team in 2018, Leilani has taken care of many pets including her own little corgi Moon and kitty Amethyst. She always has wanted to work with animals and will eventually like to work in wildlife rehabilitation. The innocence and joy animals bring is something she resonates with and gives her drive to help the creatures of the world. With that ambition in mind, she wants to grow her skills and continue to help the animals in the area with their medical needs.
Kaela
Lead RVT
Kaela has been passionate about animals her whole life, knowing since she was a young girl she wanted to work in the animal field. She has had dogs, cats, horses, and multiple different types of pocket pets growing up. Kaela graduated from Carrington College with a degree in veterinary technology and is the lead technician here at Akaal Pet Hospital, taking a special interest in dentistry and surgery. When not at work, she enjoys spending time with her son and her Australian Shepherd, Loki.
Nolan
Veterinary Assistant
Nolan has wanted to be in the animal field since they were very little, they are currently in school working towards becoming a veterinarian. They also work with a dog training facility that we promote here at Akaal. On their time off, Nolan likes to spend time with their Border Collie, Goose.
Athena
Athena joined the Akaal team December 2019. She graduated from Manor College in Jenkintown, PA in 2001, with an Associate's in Animal Health. After starting a family and taking a 15 year break from Veterinary Medicine, has returned to her passion of working with animals.
Geraldine
Veterinary Assistant
Geraldine has always had a love for animals since she was a child. She has always wanted to be in the veterinary field since she can remember. She loves all animals big and small but has a special love for little dogs especially chihuahuas. She has 3 chihuahua terriers and a turtle. She recently got her veterinary certificate from ABC Animal behavior college. She did her internship at Akaal Pet Hospital, that's how she was introduced to the team. Now as a full-time team member she is gaining new experience every day. She hopes that one day she can work with wildlife.
Your pet's health is our top priority.
At Akaal Pet Hospital, our team is filled with passionate animal lovers who are here to help you and your pet! We're pleased to provide care for the pets of Citrus Heights, Roseville, Granite Bay, and beyond.
Hours
Mon, Tues, Thurs, Fri: 8 AM – 6 PM
Wed: 8 AM – 2 PM
Sat: 8 AM – 5 PM
Sun: Closed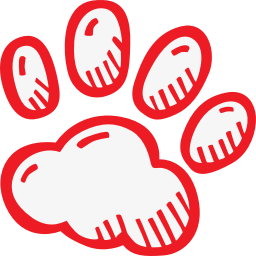 Ready to come see us?
Request your next appointment online! Click the button below to get started.
Get in touch!
Our team is here to help. Complete the form below and our team will be in touch with you shortly. If you're in need of immediate assistance, please contact us directly at 916-729-7779.